Heart Rhythm Disorders
We offer a fully comprehensive electrophysiology service for both diagnosis and treatment of heart rhythm disorders using the most advanced techniques. Our services include:
Diagnosis of Palpitations
Heart Rhythm Ablation:
Chronic Atrial Fibrillation
Paroxysmal atrial fibrillation
Atrial Flutter
Supraventricular tachycardias
Complex rhythm disorders
Remote Monitoring Devices
Newest Pacemaker Implantation
Biventricular Pacemakers
Complex Lead Removal
Get in touch with our expert team at our London Heart Clinic.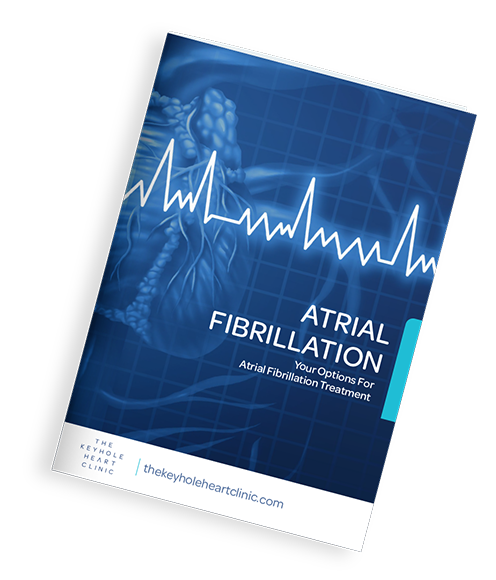 Knowledge
Want To Know More About Atrial Fibrillation?
Otherwise known as an abnormal heart rhythm that causes irregular and rapid beating of the atrial chambers of the heart. With complications including heart failure, stroke and dementia, atrial fibrillation is a heart condition that should be assessed by a professional. We have produced a detailed guide including all you need to know regarding the condition. Don't hesitate to download the guide for more information or get in touch to book an appointment.
Get in touch with our expert team at The Keyhole Heart Clinic.