Keyhole Aortic Valve Surgery
Minimally Invasive Aortic Valve Surgery
Aortic valve replacement can be performed through keyhole (minimally invasive) incisions that either divide only a very small portion of the breastbone (Ministernotomy), or, in some cases, can avoid breast bone division altogether (Anterior Thoracotomy). The advantages are quicker, healing, better breathing, swifter discharge from hospital. Patients' also love the improved cosmetic look of the incision. our London Heart Clinic will help you decide which approach is best for you.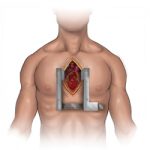 Traditional Sternotomy
Full Breastbone Division
12 weeks to heal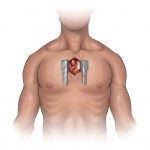 Ministernotomy
Less Pain / Bleeding
Better Breathing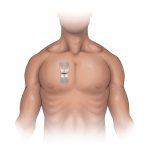 Anterior Thoracotomy
No broken bone
heals in 7 to 10 days
Less Pain / Bleeding
Better Breathing
Transcatheter Aortic Valve Implantation (TAVI)
In high risk patients, an alternative treatment called Transfemoral Aortic Valve Replacement (TAVI) can be used as a way to offer patients some relief from their symptoms without the need for surgery but the results are not as good in the long term.
The ongoing limitation of TAVI is the risk of leaks around the edge of the new valve, and the lack of long term durability of TAVI valves, which make them unsuitable for patients who need a good result beyond 3 to 5 years. The best treatment is still surgical replacement.
Sutureless AVR
These valves are essentially exactly the same as traditional tissue valves and we believe that the long-term durability of the prosthesis is excellent. The advantage of these valves lies in the fact that they can be deployed very swiftly. This makes them very suitable for patients who need a swift operation to reduce the risk of the surgery. They also facilitate minimally invasive AVR procedures because of their ease and speed of deployment.
Get in touch with our expert team at The Keyhole Heart Clinic.